to help growers, we hacked biochemistry of the plants and engineered custom-built solutions.
40%
in quality enhancement
biology
An extensive research in biophysical and biochemical processes of plants such as light dependence and electron recombination as well as behavior of photon absorption centers and pair bonding.
engineering
The system hardware is optimized to regulate the energy flux specific to the stage of the plant's development.
system methodology
Meticulously crafted spectrum light protocols for a variety of species and cultivars guide the plant's development from veg phase to full maturation.

GR500® LED LIGHTING SYSTEM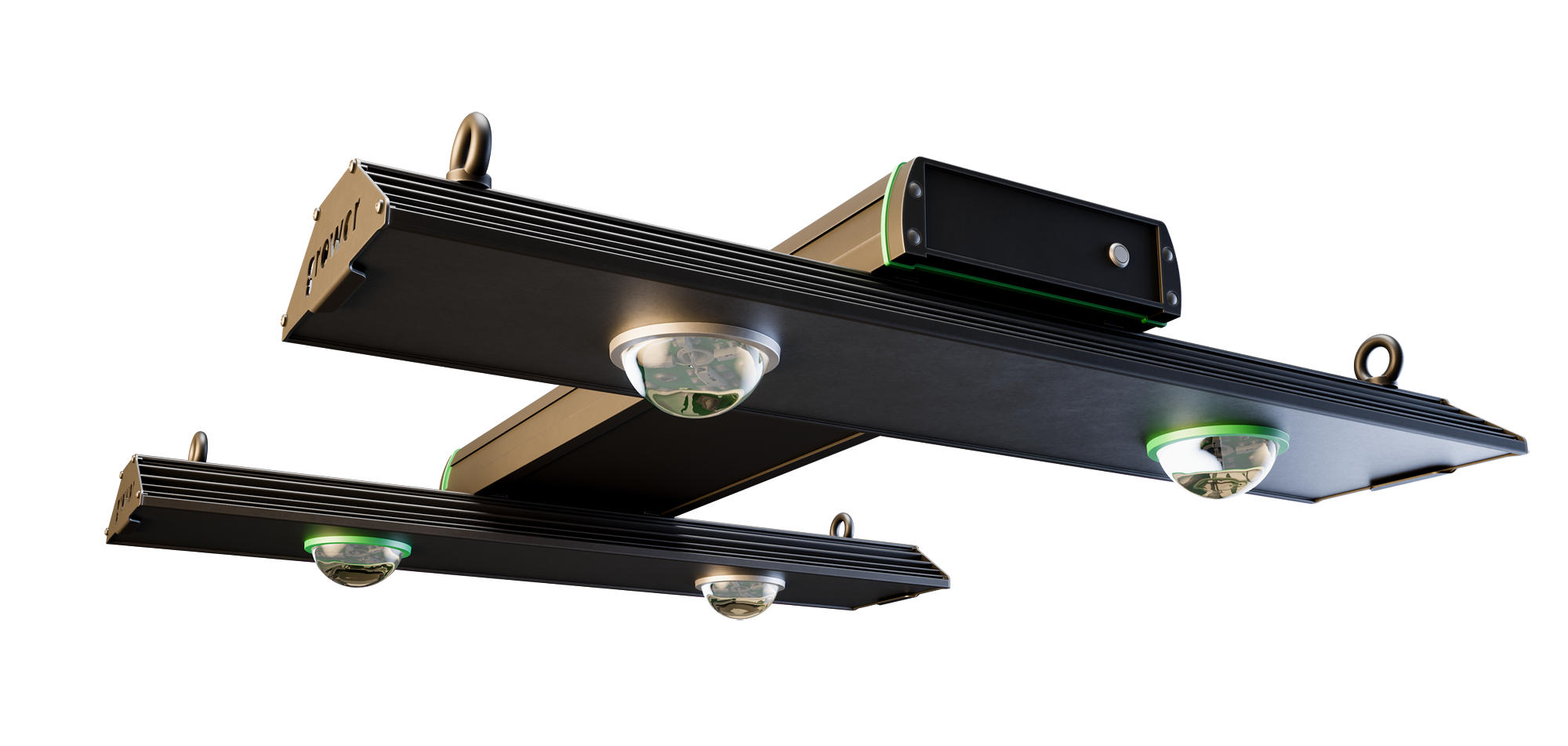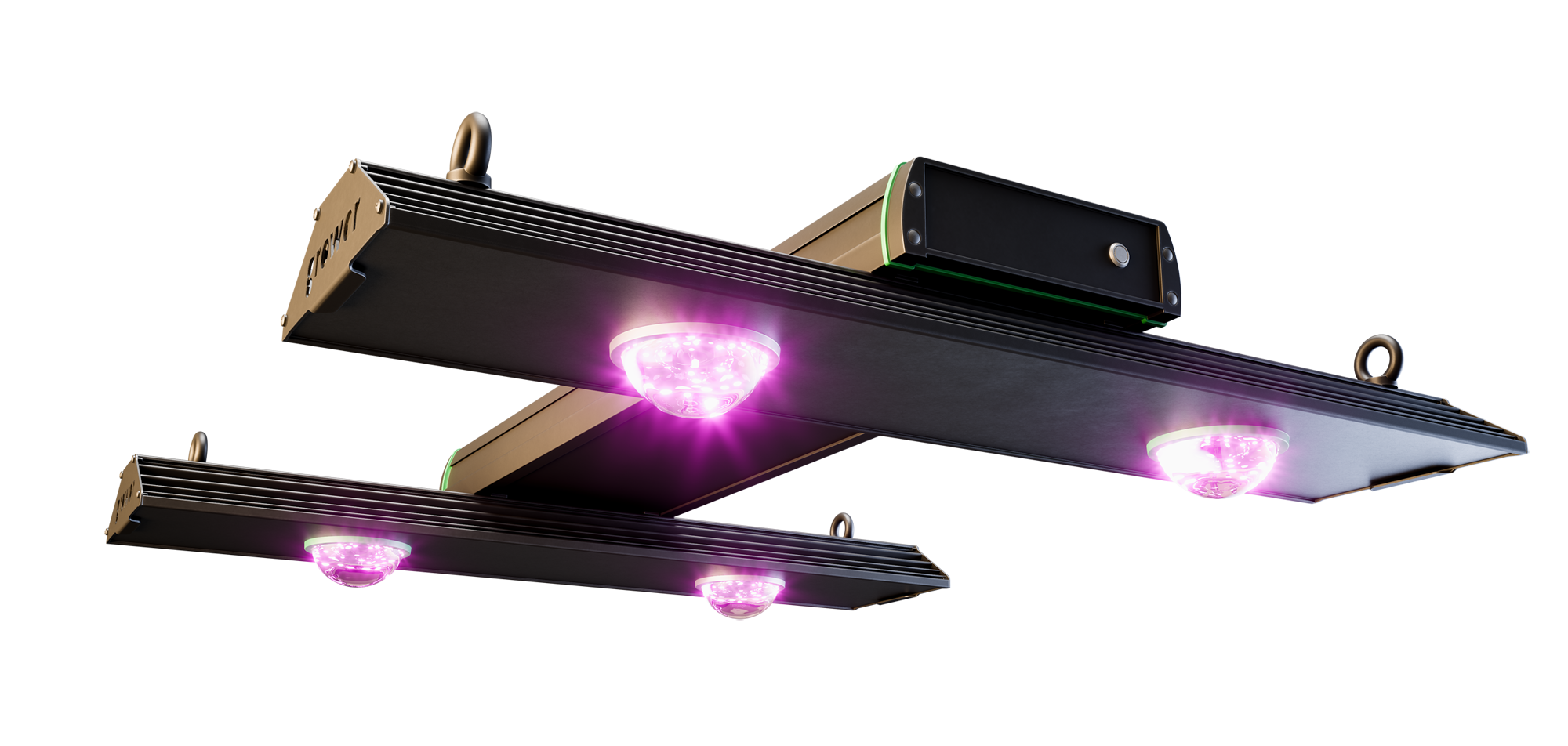 key parameters
4 LED modules x 60 diodes
Wattage — 550 W
PPF per fixture — 1125 umol/s
Targeted coverage area — 4' x 4' - 5'x5'
Height from the canopy — 10''- 36''
Curves of light distribution — 90°
Full spectrum — 380-780nm
Efficiency — 2,3 umol/j
Passive Cooling
Water resistance / durability — ip 65
Overall dimensions — 27,7''x 30,3'' x 5,4''
Weight — 39,7 lbs
flowering module
regulates biochemical reactions by focusing on pigments, which facilitates formation of fruit characteristics and regulates ripening or blooming
vegetative module
generates a optimum intensity spectrum that is conducive to healthy plant development in the ultimate time frame
let there be light
gr500® is a professional photosynthetic lighting solution for indoor cultivation. The proprietary technology precisely regulates the wavelength and the radiation intensity conducive to the optimal plant's development. 256 channels wavelength incremental range offers a perfect balance for optimal photosynthesis at every stage of plant's maturation.
a complete system
from veg to flowering
deep canopy penetration
optimum light height
growor lights are designed to be positioned at 10''(25.4 cm) above the canopy, insuring stability and uniformity of the light while preventing damaging the plants
easy installation and compatibility
The system is designed for the standard size of the garden bed module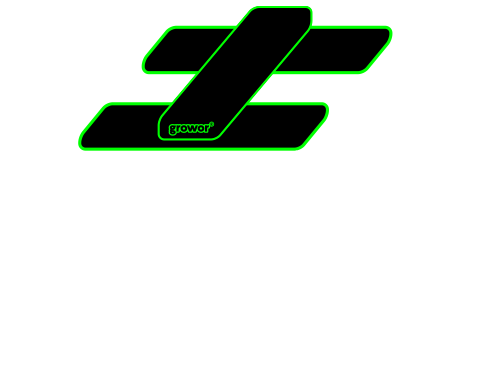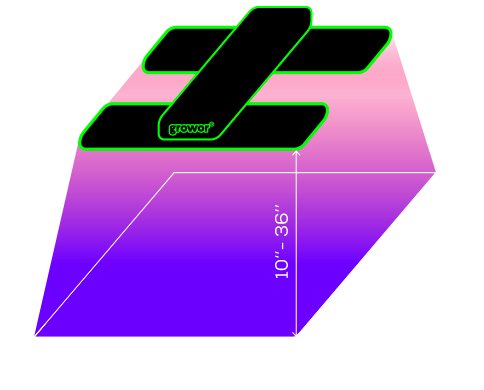 light distribution simulation
In-house light distribution layout offers optimal fixture positions, defined by the state-of-the-art design software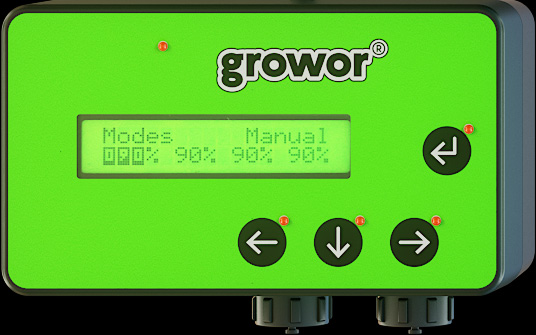 grRC10® remote control
Control system with sensor setting support for the automated mode or for manual operations. Records environmental conditions for the entire growing cycle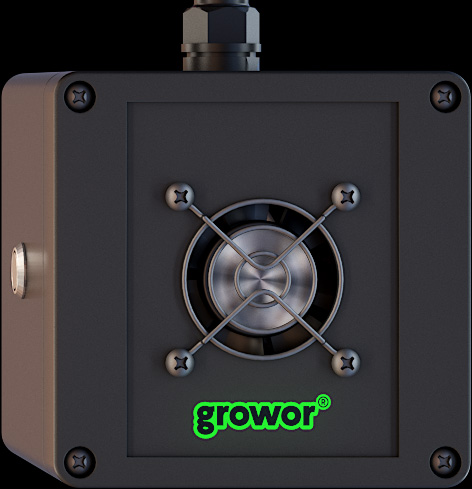 gr4 ®sensor array
4 climate control sensors Temperature (°C/°F),
CO2 Concentration (ppm),
Humidity Sensor (H%)
Pressure (Pa)
Application
24/7 360° Environmental
monitoring. Early warning
detection system
targeted spectrum for each growth stage
balanced photon flux
dynamic feedback loop
full system integration
SPECTRAL HARMONY
default mode
Offers several pre-set universal protocols for Veg and Flowering stages that guarantee the results.


the uniformity of light distribution of the photosynthetic spectrum insures a consistency in plant's development and quality of the results
smart mode
Offers customization of the software algorithm for creating design-built protocols. It's a powerful tool for more advanced cultivators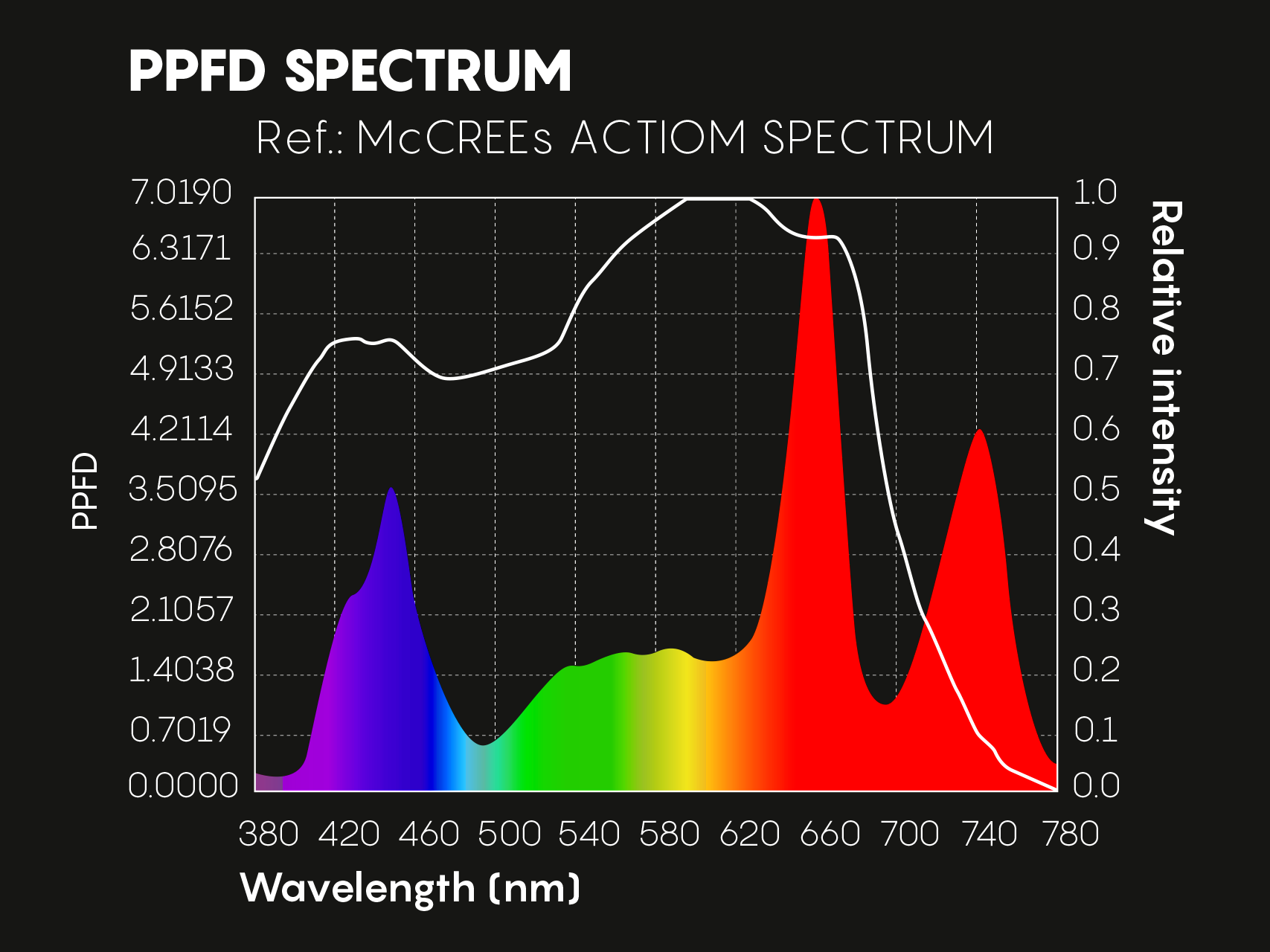 spectrum range
Strategic modulation of the spectrum intensity and range effectively reduces the duration of the veg cycles, while it optimizes the photon flux for flowering.
TOTAL CONTROL
AI software and a mobile app enables growers to take full advantage of the technology by managing the cultivation process remotely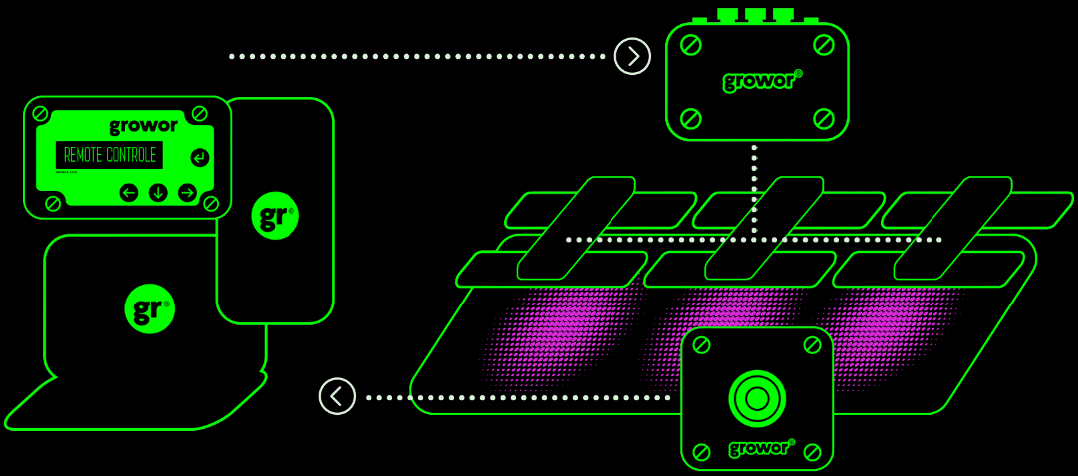 Our lighting design and the management platform take into consideration a multitude of factors: plant species, cultivars phenotype, cultivation method, climate control design, cultivation space layout, etc. All parameters are calculated in advance and integrated in the management software, which is governed by a self-evolving algorithm. A network of sensors provides real-time information to the feedback loop and it triggers an immediate response from the system to any developmental or environmental anomalies.